It is a "fact" that artists have artistic children. Painters breed more painters, musicians, actors…
Or is it?
Is it in genes or is it a learnt behaviour, result of growing up in an environment where being creative is not only allowed, but encouraged?
What about the rest of us then? The ones whose parents have publicly declared 'not to have an artistic bone in their body'? Are we doomed? Or is there creativity in everyone – some people more aware of it, other people totally ignorant of what 'is hidden within'?
– – –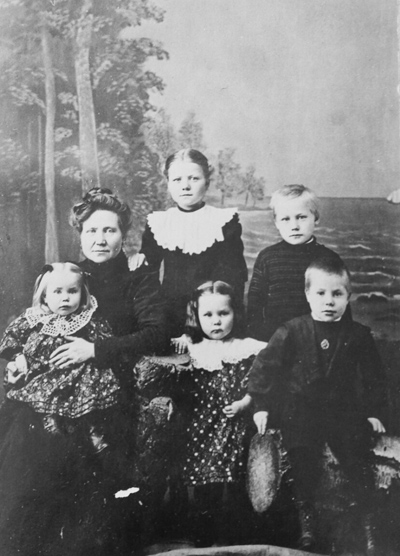 Recently, I have been thinking about why is it that creativity is SO important to ME… Why am I happiest when I can create with my hands?
It may just be that a few genes have been passed on from my grandmother…
I have already referred to her 'golden hands' in a post about my recent paintings "Patched Up Perfection".
In the photo she is the little one standing next to my great-grandmother.
As a child she was not interested of sitting down in a class room, but would rather have acted in plays or done drawings. As an adult she used to create stuffed animals and toys from pieces of leftover material. During the war she was actively trying to lighten up every day misery by directing small-scale theatre plays and organising parties for "war children". These children were staying with volunteers or foster parents while their parents were serving in the war.
Is it that my desire to reflect, share and create are from her? Maybe. Maybe just at the right time, encouraged by life circumstance, I was finally free and brave enough to listen to myself, release what was within me and say: "I AM AN ARTIST"