My paintings are born from inspiration and emotion. The two are everywhere and at anyone's reach, if only we allow ourselves to be affected by them.
When I hang my paintings at an exhibition, or list them here on my website, I write a few words – what I call "the story" about the work – what caused its birth, where was the inspiration born from, what I was thinking while painting or perhaps the feelings it brought me afterwards… It may be a single sentence, a paragraph or half a novel. In fact, I make sure to add this story to the certificate of authenticity, signed by me, each time I sell a painting.

– – –

One of the things I love most living on the South Coast is the mistiness. Over the mountains, across the bay, covering the fields. The muted colours, the veil that suggest but does not describe. The permission to interpret as you wish. I tend to paint with this philosophy as well, leaving room for imagination. You can look at a painting and feel a little different each time. Time of the day, lighting, what has happened that day, our mood, weather outside, different setting… they all affect the way look at things and what may be seen in a painting.

Let me use "SEAGULL" – a painting recently sold to a private collection, as an example. What do I see when I look and think about this painting? I remember the taste of the salty air. The freshness of the wind. The struggle and the joy of the fisherman. The patience of the seagull in hope of a gift and then… reaching for it before the competing terns and other gulls. I remember wet feet on cold sand and water oozing between the toes. I remember satisfaction and simplicity. And this is what I painted.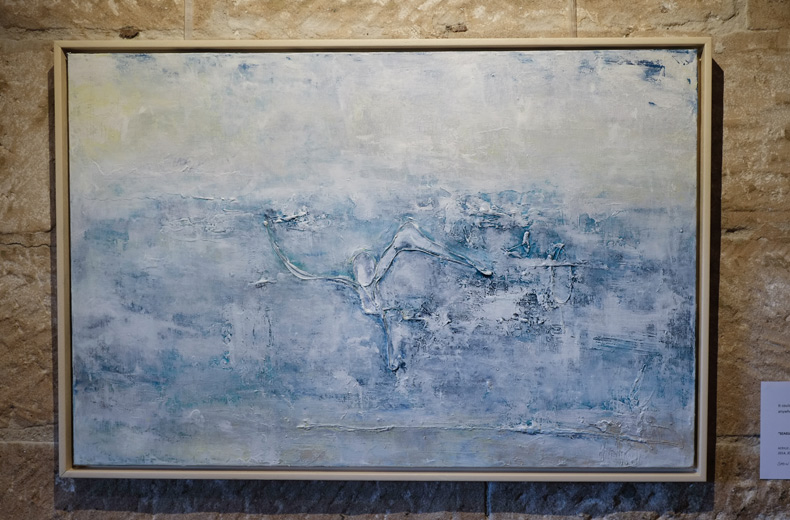 – – –

The way I see does not have to be the way someone else sees. One of my biggest struggles was to accept that I am not here to please everyone. Oscar Wilde said it: "Be yourself; everyone else is taken." You, me, we all – are free to walk on, or to stop and have a moment.

– – –

I still struggle to find the right words to describe my happiness when someone else connects with my paintings. Two ladies come to mind that visited the BREATHE exhibition in Balmain.

First one came with her friend, a frequent visitor at the Balmain Watch House exhibitions. She mentioned that there were a few paintings she enjoyed, but a certain one, the "CONFUSION" spoke to her in particular. For a few times she would go away and come back always drifitng to this painting that spoke to her. "This painting understands how I feel", she said. I felt humble and 'goosepimply'.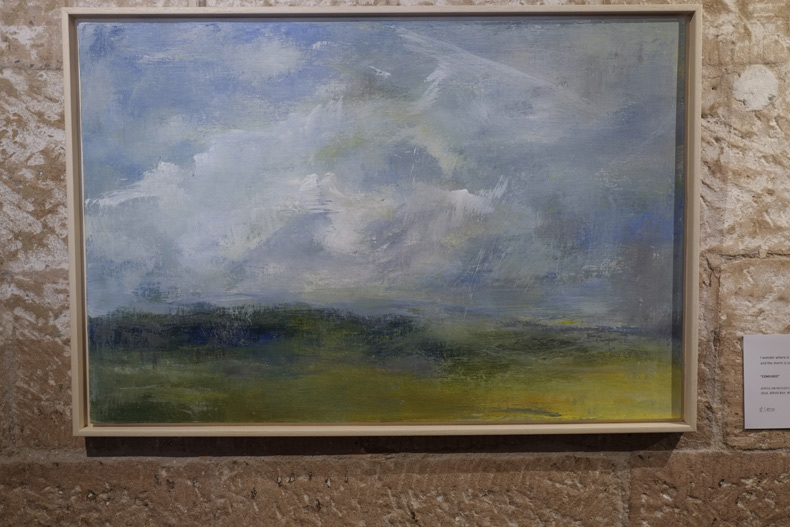 The other lady kept drifting back to the "SEAGULL". She also complimented on some of my other works, but said that she found the "SEAGULL" like a "visual meditation for her". (I had used those words in my flyer and invitation as that's how I felt or wished for… and she had not seen the flyer, nor the invitation! She was just passing by.) Incredible. And THIS is one of the reasons why I MUST paint.

Thank you for being part of my artistic journey.