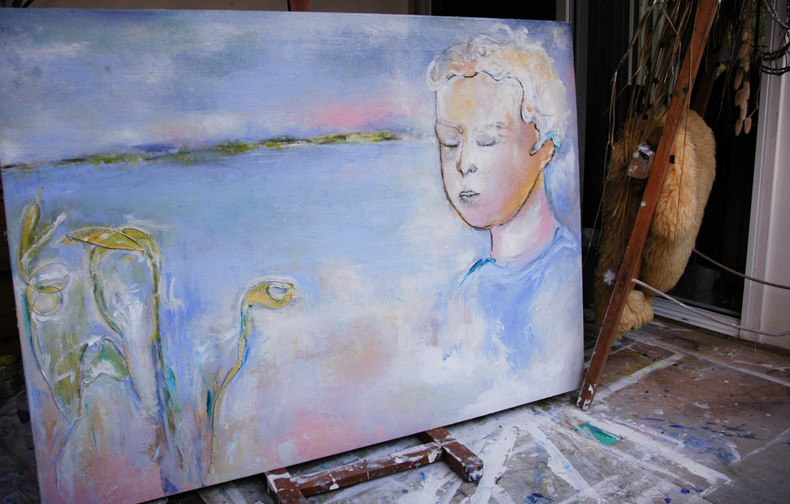 – – –

I have two wonderful children, who are very different, but both with incredible imagination. I was watching my 6-year-old son play with paperclips and magnet sticks arranging them in hieroglyfic positions and geometric formations while whistling and roaring, and completely ignoring my presense. It was a battle of dragons.

It is this ability to see what others do not see that I marvel at. Once again, I was made to ponder how what we see, how we act, the way we are, comes and depends on our attitude, the way we think. Only a beautiful person sees beauty. I've said it before, and I say it again: "beauty is in the eye of the beholder" – oh, so true.

I wish my children never lose their imagination and "fully grow up". The world is "too adult" as it is.
– – –

THE BOY WHO DREAMS UP DRAGONS
MARCH 2015
Acrylic, metal wire and staples and charcoal on recycled canvas on board with matt varnish
approx size: 122cm x 89cm
notes: NOT FOR SALE

– – –