The wind was pushing the fire front aggressively. We packed a "go-bag" and evacuated to a safer area. Watching the smoke we wondered… "would there be a home to return to".
As I was painting this a few days after the main fire day, the air still filled with sweet smell of now wet, burnt bush, I remembered a favourite piece of music: FLAMBEE MONTALBANESE. Gus Viseur wrote this piece, full of hope and gratitude, from a hilltop while watching his town burning down during World War II.
MEDIUM AND MATERIALS USED: acrylic and metal staples on 100% gallery linen
SIZE: Approx size 60.5 x 60.5 cm (currently not framed, stretched gallery canvas ready to hang)
YEAR: 2016 (November)
PLACE: JERVIS BAY, NSW, AUSTRALIA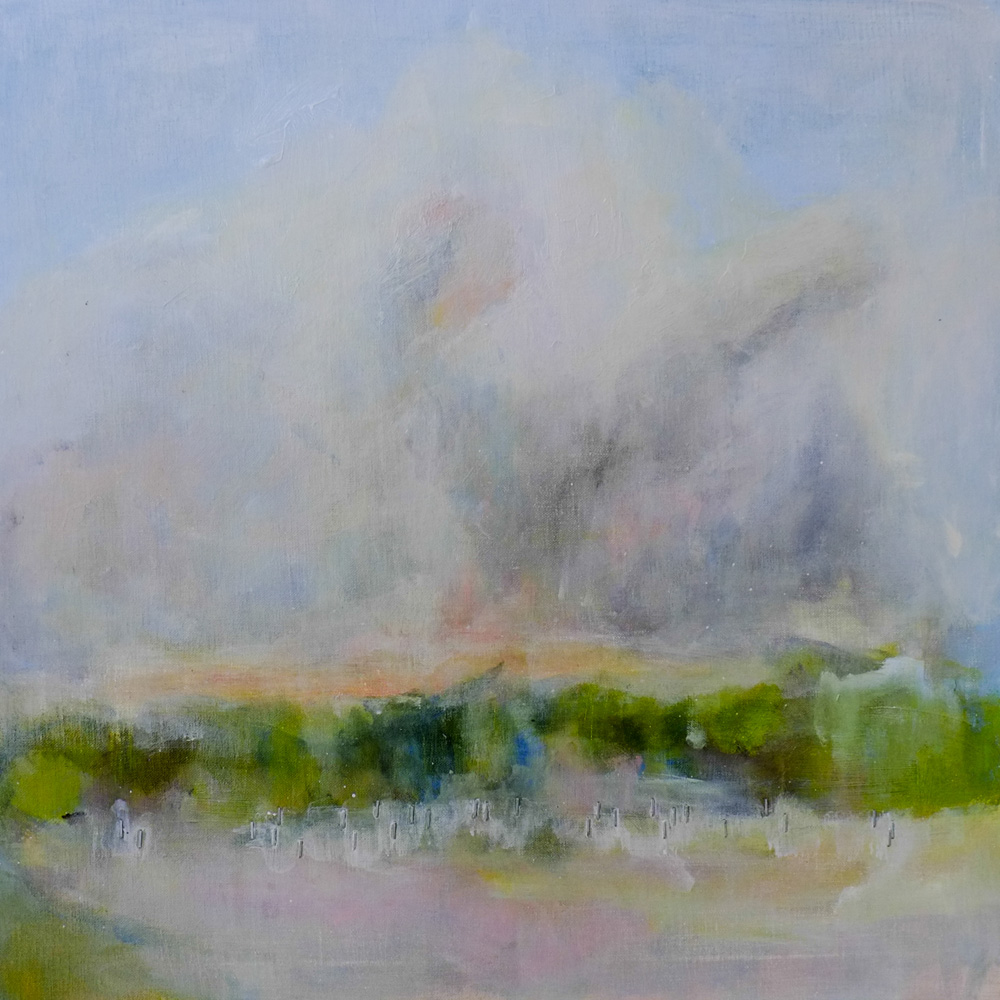 Music is a strong influence to me as many other artists alike. Several of my paintings are brought to life BECAUSE of music and FOR music.
Madeleine Peyroux & William Galison – Flambee Montalbanese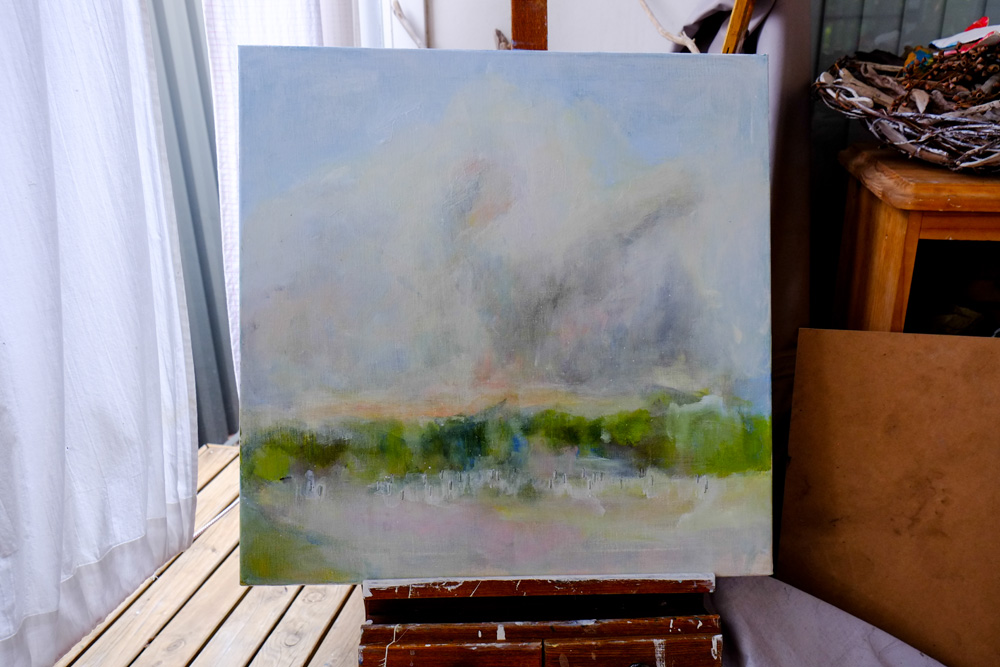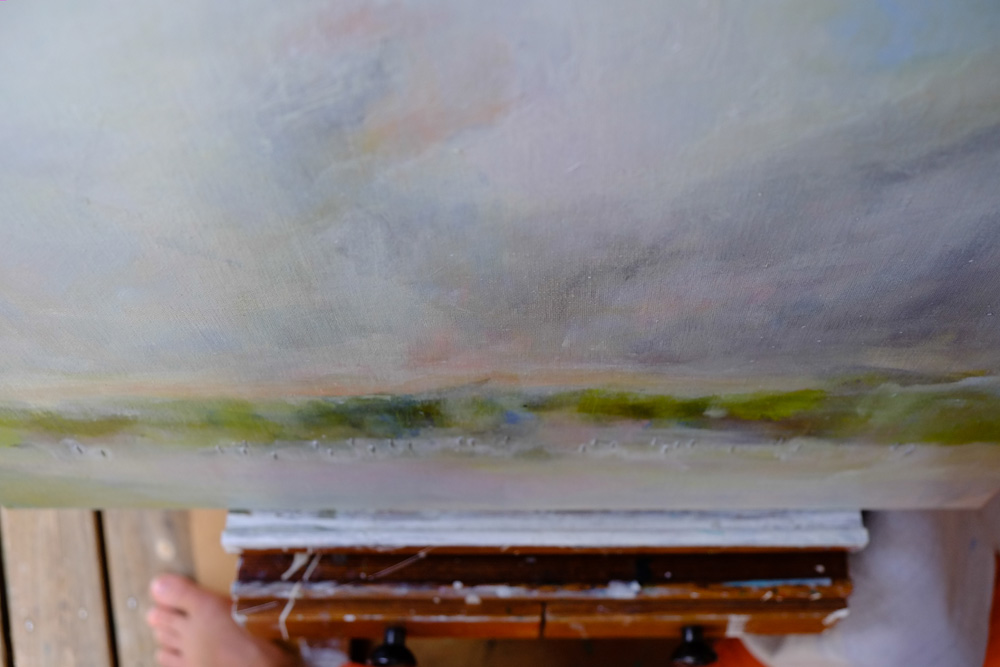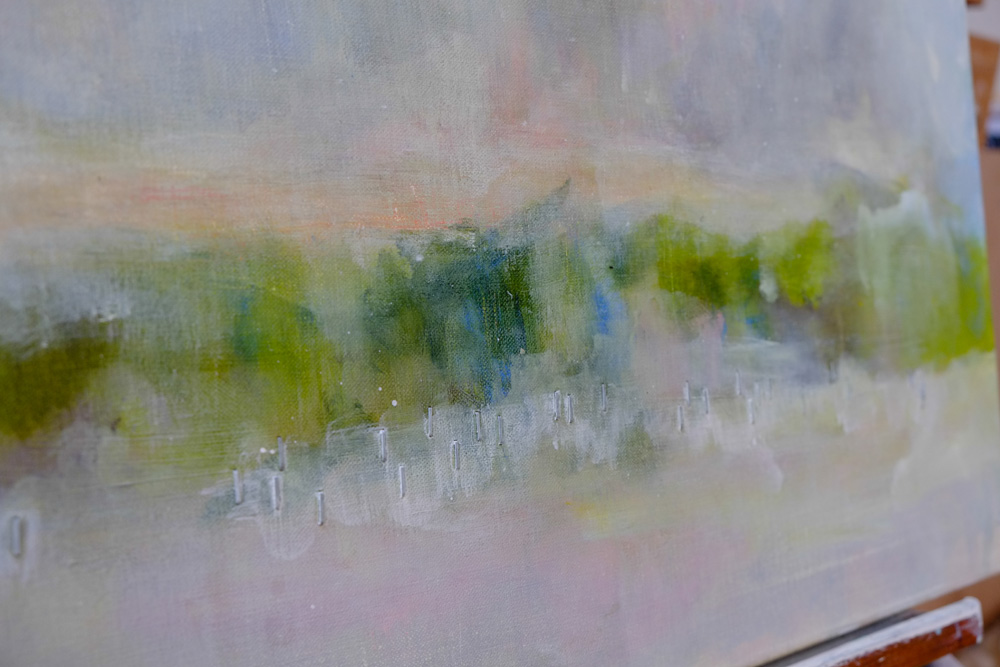 A few photos from different angles – for you to see what I see. While I paint I constantly rotate the canvas. Some of it is painted lying flat on floor, some upright against the wall, some upside down crouching over it and parts from the side. A dear friend once said: "Your painting style is like yoga". Perhaps.