Metalliniittien, levy alumiinin, teraslanka punousten ja muiden kolmiuloitteisten aspektien kaytto maalauksissani ovat tarkea osa toitani ja lisaavat nakokulmaa seka silmilla että muilla aisteilla koettaessa.
Tassa muutamia esimerkkeja aikaisemmin tehdyista toistani, joista monet olivat osana TOUCH nayttelyani Sydneyssa.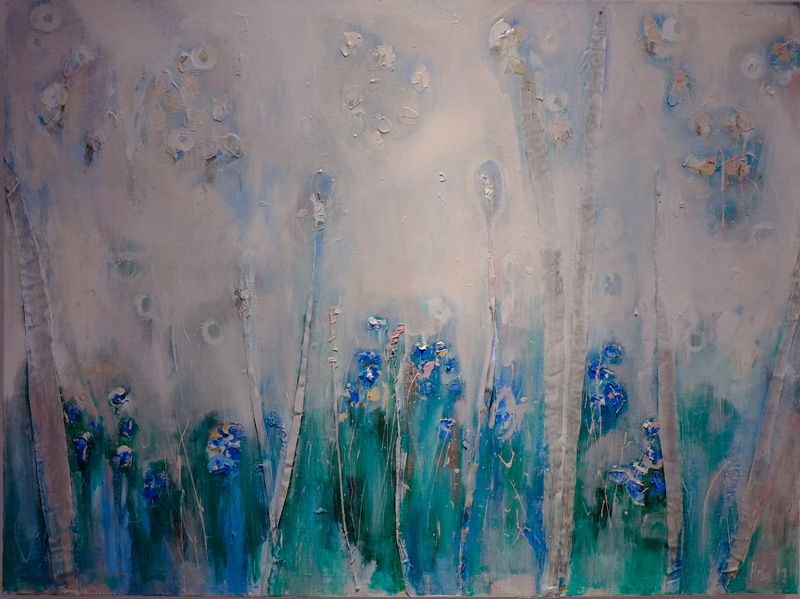 In the very early morning
Long before dawn time
I lay in the paddock
And listen to the cold song of the grass.
Between my fingers the green blades,
Who is she leaning so heavily upon me?
Sang the grass.
Why does she weep on my bosom,
Mingling her tears with the tears of
My mystic lover?
Foolish little earth child!
It is not yet time.
One day I shall open my bosom
And you shall slip in – but not weeping.
Then in the early morning
Long before dawn time
Your lover will lie in the paddock.
Between his fingers the green blades
And the green blades pressed against his body…
My song shall not sound cold to him,
In my deep wave he will find the wave of your hair,
In my strong sweet perfume, the perfume of your kisses.
Long and long he will lie there…
Laughing – not weeping.
'The Earth-Child in The Grass'
K. Mansfield
acrylic, aluminium and staples on gallery stretched pure linen
approx size 122cm x 92cm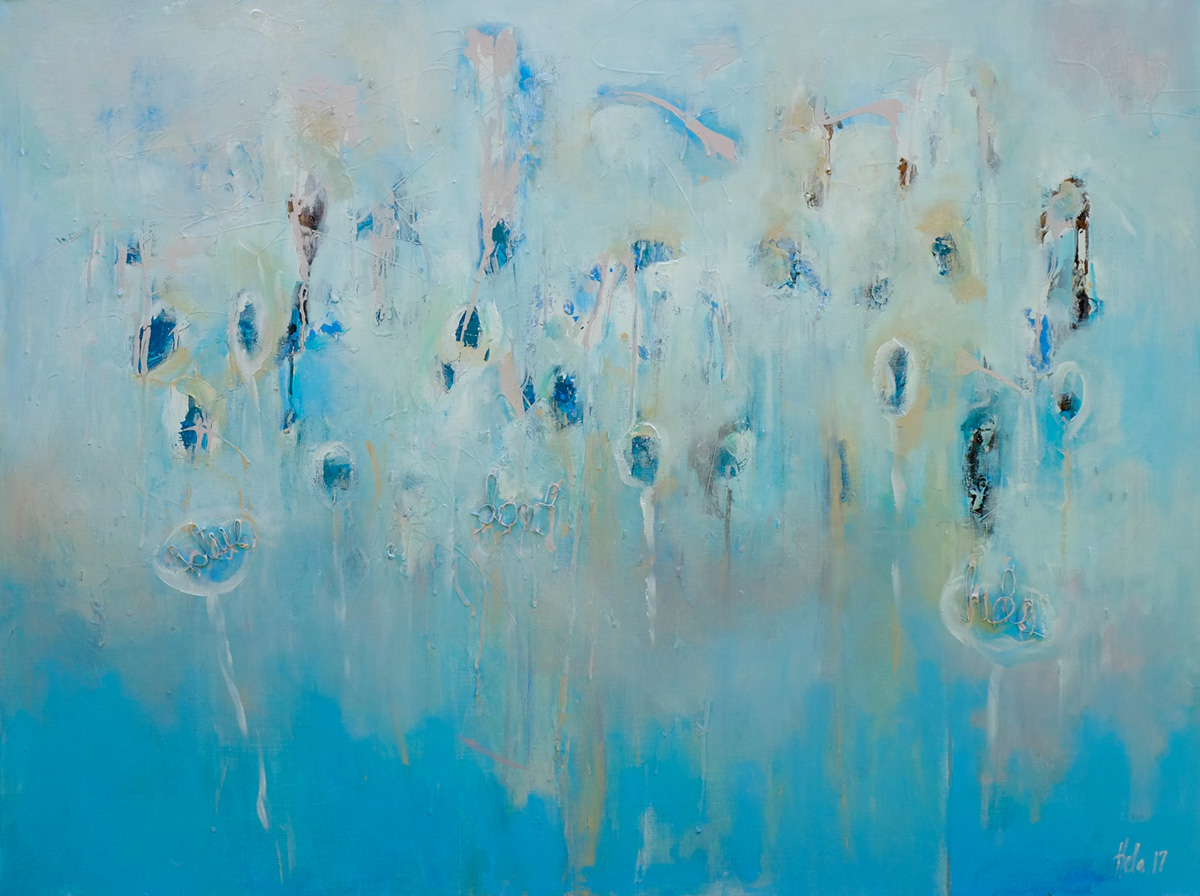 acrylic, metal wire and staples on gallery stretched, 500gsm linen
approx size 122cm x 92cm
_________________________________________________________
There is no larger crime than being untruthful to yourself.
H.D.
_________________________________________________________
She had blue skin,
And so did he.
He kept it hid
And so did she.
They searched for blue
Their whole life through,
Then passed right by –
And never knew.
'Masks'
unknown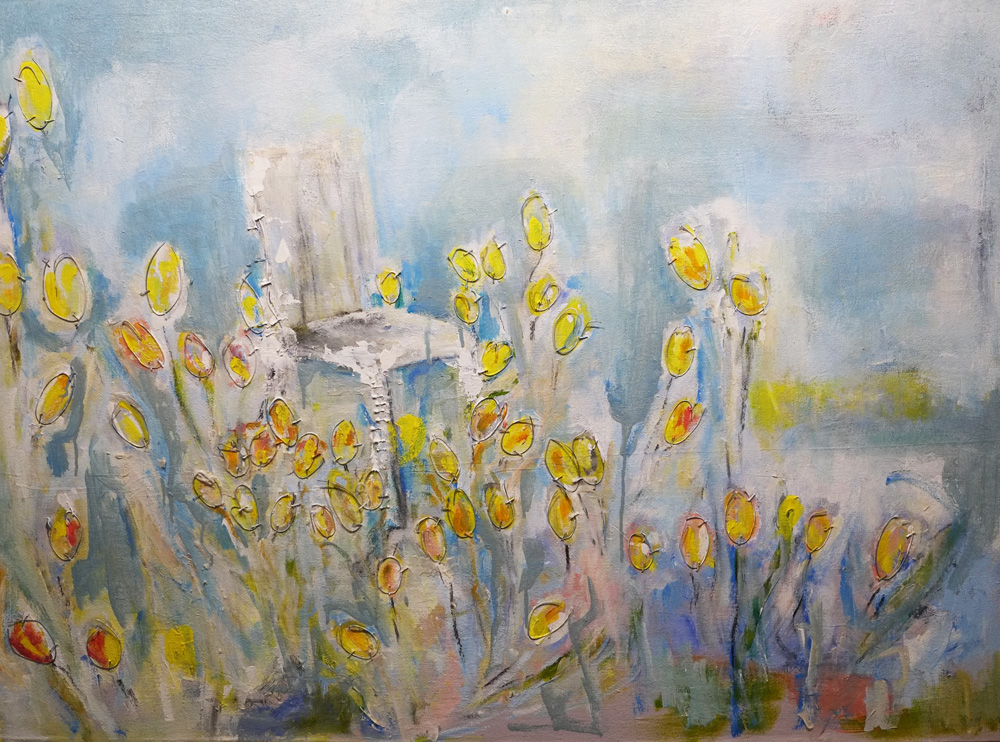 "I hope you never feel this much despair – Or know the meaning of that empty chair…" (Diana Krall, Abandoned Masquerade)
This painting is dedicated to all fathers and grandfathers, to those that love tulips, the ones alive and the ones now asleep.
May no chair in your garden ever be empty.
EMPTY CHAIR
October 2015
Acrylic and metal wire on repurposed canvas with board back
Approx 125 x 96 cm inc frame