I communicate via my email newsletter.
Please sign up

[TWO HOMES paintings by Hela Donela]
5 Little Pigs, 64 - 66 Owen Street,Huskisson
open every day from 7am to 3pm
Exhibition + Sale of Works
November 17th, 2018 - January 31st, 2019
Paintings at 5 Little Pigs, Huskisson
All paintings sold come with a signed certificate of authenticity. Free delivery available within 50km of Huskisson.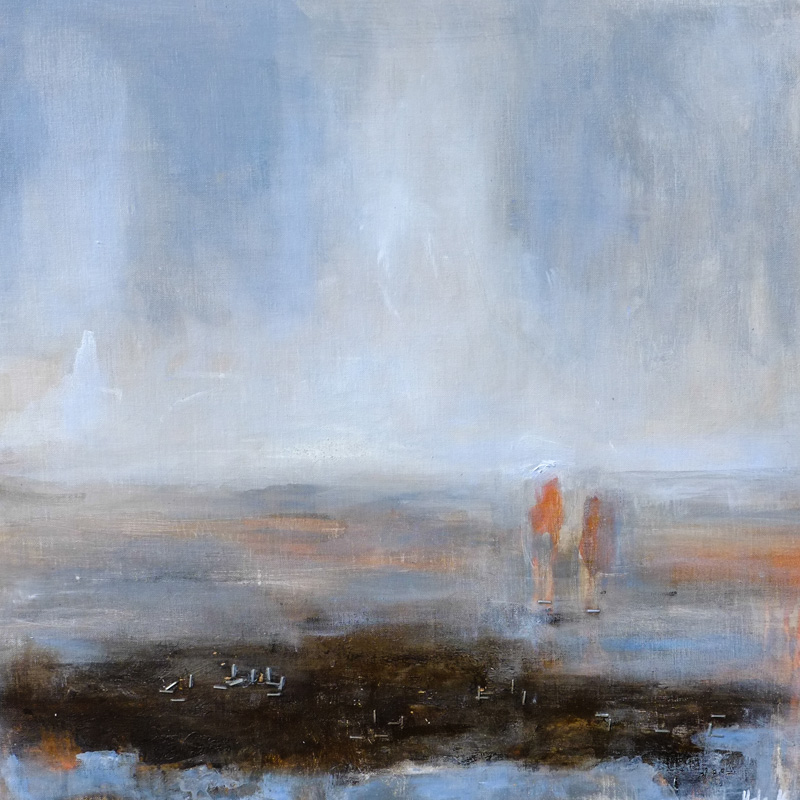 SOUTH COAST ASPECTS: SOIL
The smell of wet soil in spring…
or manure?
HD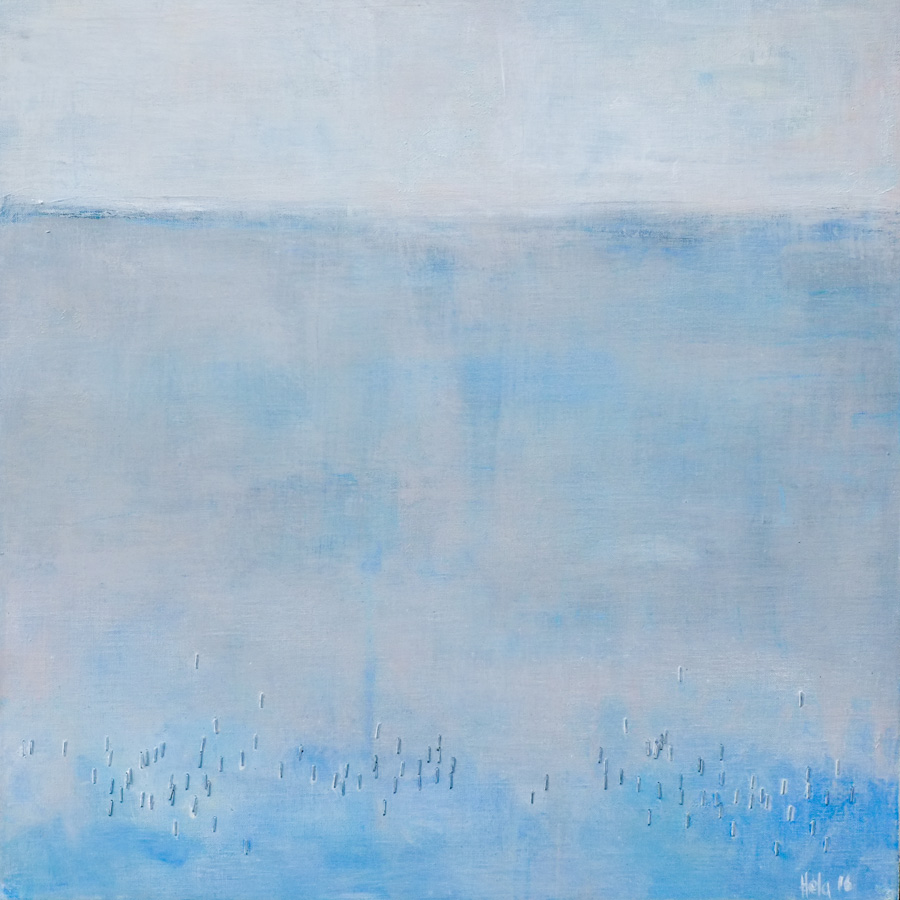 SOUTH COAST ASPECTS: WATER
This large body of water
waiting for my naked toes
- such naivety!
HD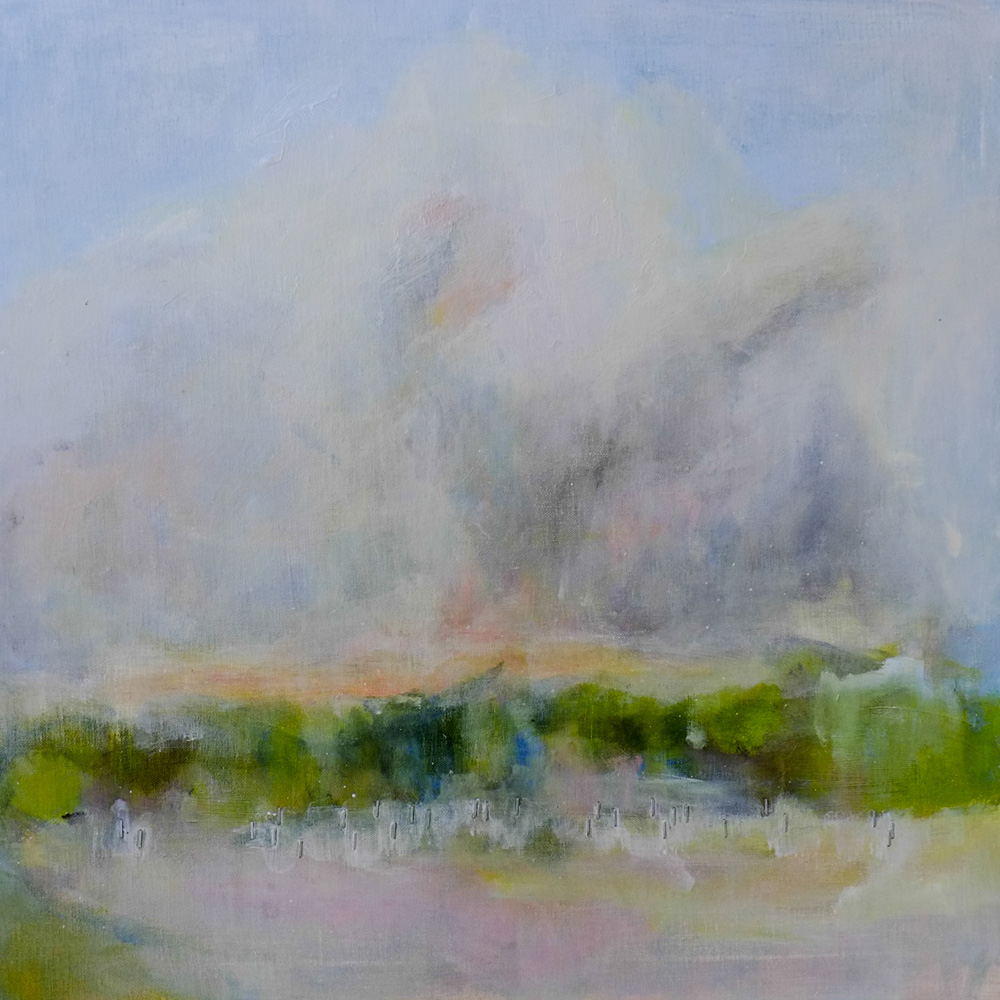 SOUTH COAST ASPECTS: SMOKE
The wind was pushing the fire front aggressively.
For a while we wondered if there would be a home to return to.
HD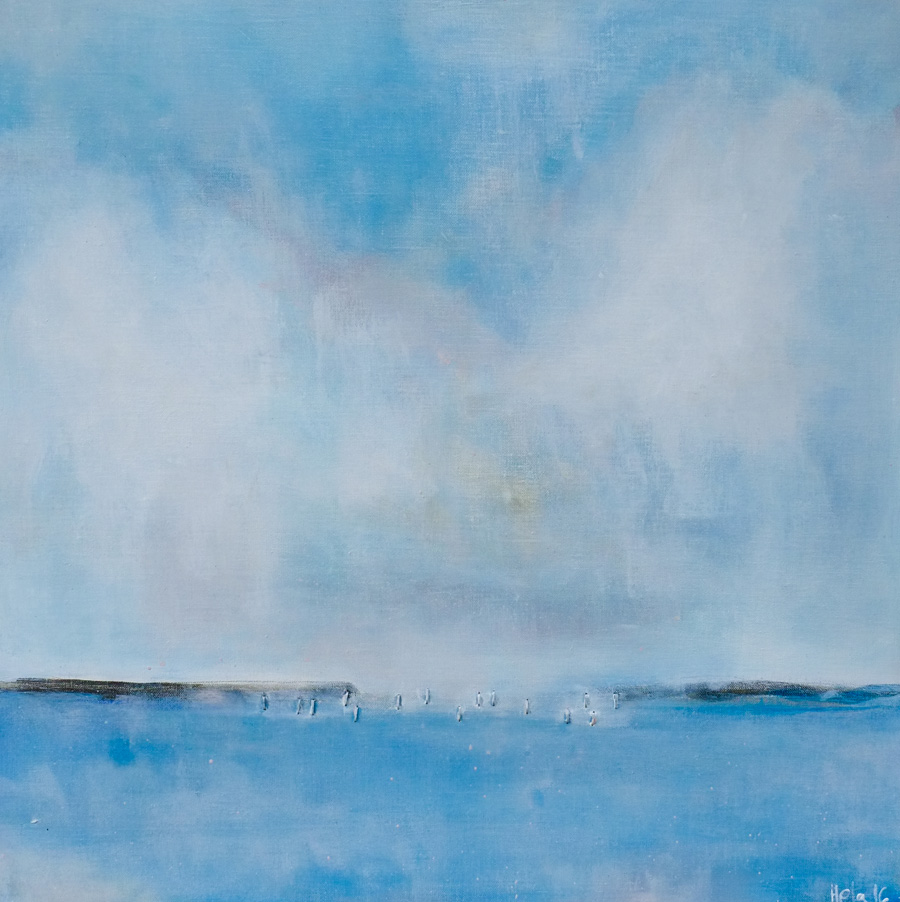 SOUTH COAST ASPECTS: AIR
One of the things I love most about South Coast
is the haze that allows one
to decide if something is or isn't.
HD
acrylic and stainless steel staples on gallery stretched pure linen
approx 60.5cm x 60.5cm
South Coast Aspects Series:
$1,250 each or $3,800 complete set of 4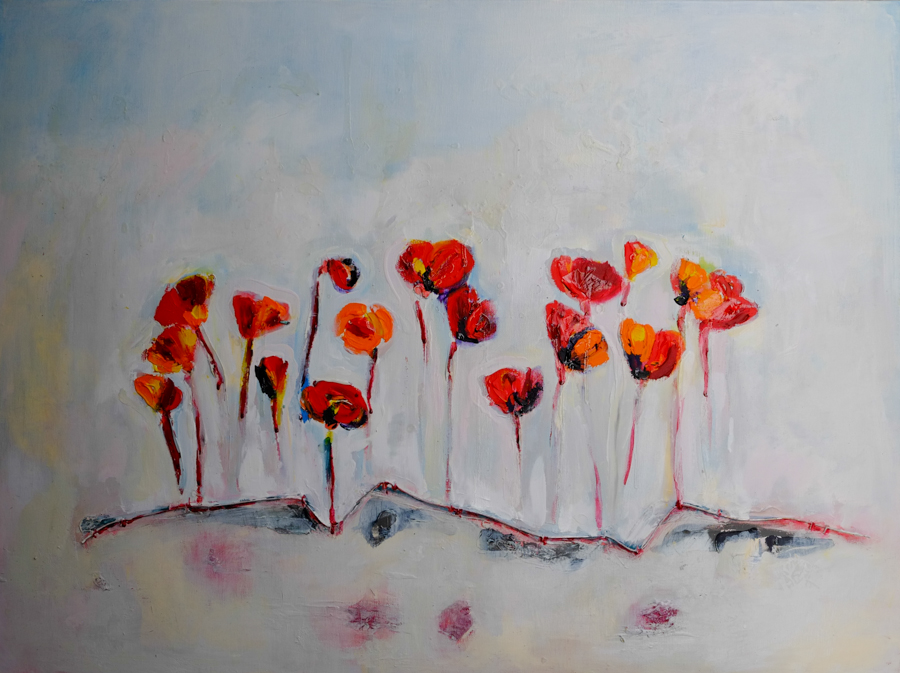 17
17 blood red poppies.
Only I know the wounds they hide.
acrylic, stainless steel wire and staples on gallery stretched, pure linen
approx 106cm x 76cm
$2,600
---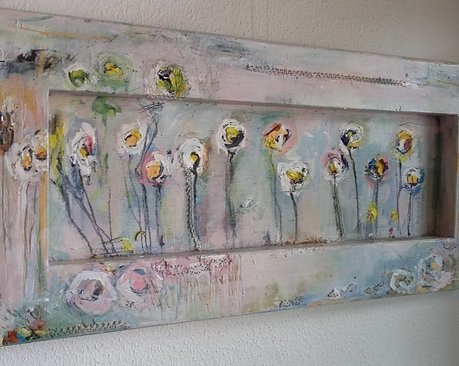 FLOWERS FOR MUM
They may be weeds from my own garden,
Decorated with broken pieces of shell we found,
But in your soiled little hands
they are more amazing than fine roses and pure gems.
HD
acrylic, stainless steel staples and mixed medium on recycled wood frame and panel
$580
---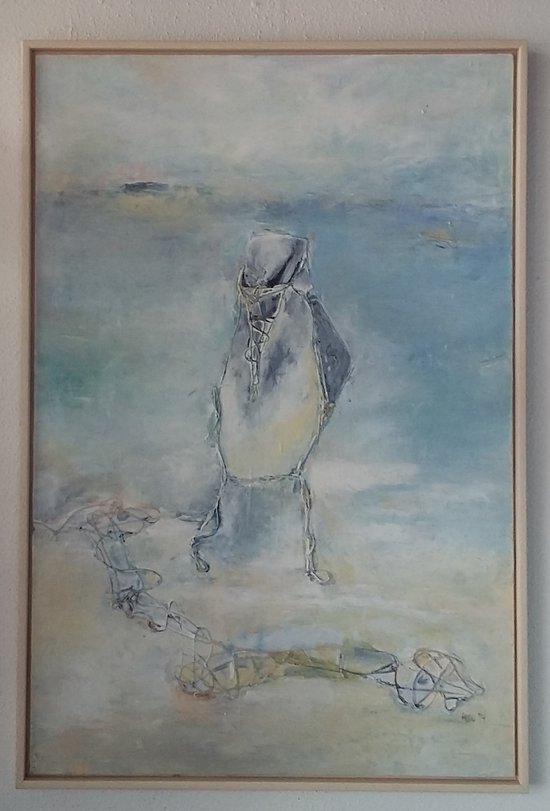 ON MY OWN
A quiet moment for reflexion.
HD
acrylic paint, staples and metal wire and mixed medium on canvas on board.
Approx size 94cm x 64cm
$1,250
---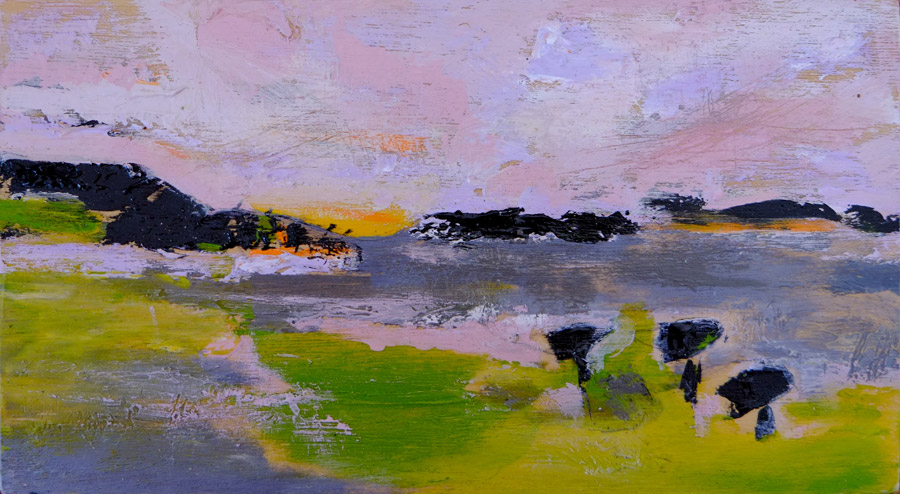 CULLUNGHUTTI SUNSET (1)
"Nobody of any real culture, for instance, ever talks nowadays about the beauty of a sunset. Sunsets are quite old-fashioned."
Oscar Wilde
A sunset is both a goodbye and a birth - but never old fashioned.
HD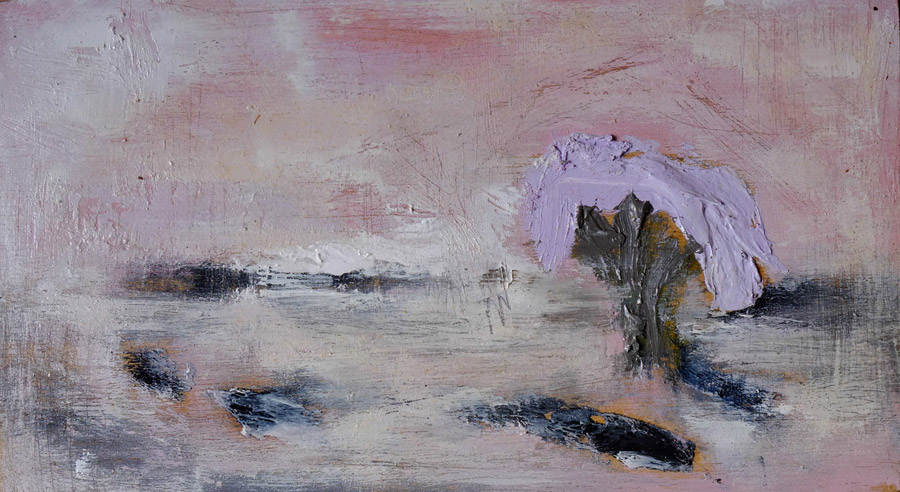 EARLY MORNING MIST AT TERARA (1)
As the sun rose
After a cool night
The world was covered in magical mist
As if there had been a mistake
And a sprinkle of snow would have landed in Terrara.
HD
acrylic on 9 x 5 inch board, framed
Two 9 x 5 South Coast landscapes:
$400 each or $720 for pair
---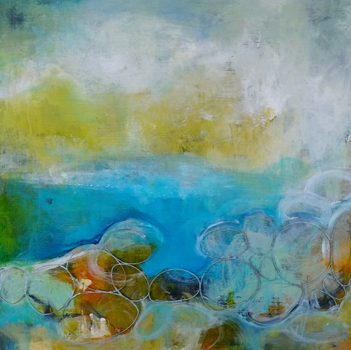 CONNECTED
We all matter.
HD
No man is an island,
Entire of itself,
Every man is a piece of the continent,
A part of the main.
If a clod be washed away by the sea,
Europe is the less.
As well as if a promontory were.
As well as if a manor of thy friend's
Or of thine own were:
Any man's death diminishes me,
Because I am involved in mankind,
And therefore never send to know for whom the bell tolls;
It tolls for thee.
JOHN DONNE
acrylic paint, staples and metal wire on canvas on board. Framed.
approx size 64cm x 64cm
$1,350
---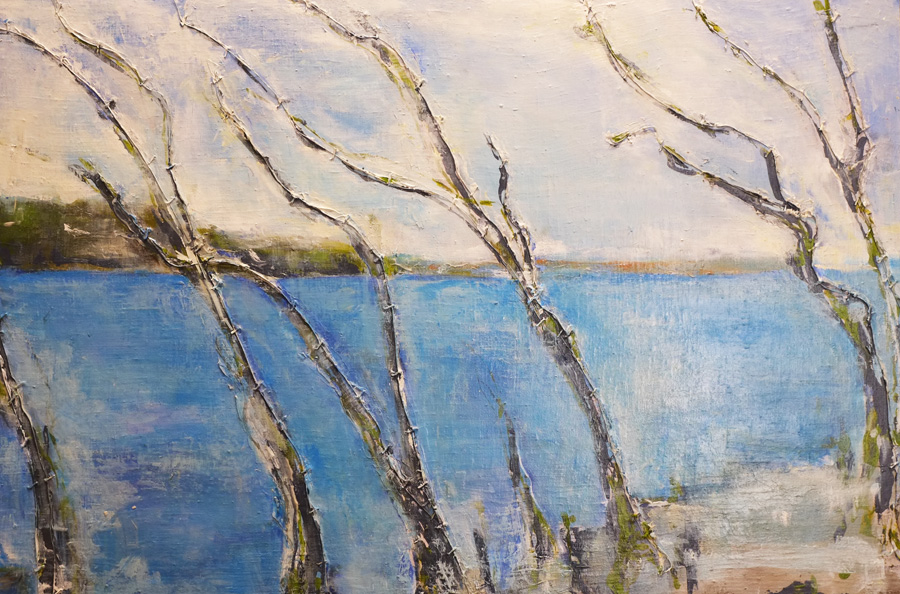 SOUTH COAST TREES
Mossy trunks of wind shaped trees at the water's edge. (Lake Tabouri)
acrylic, metal wire and staples on recycled canvas on board, framed
approx size 95 x 64 cm inc frame
$2,150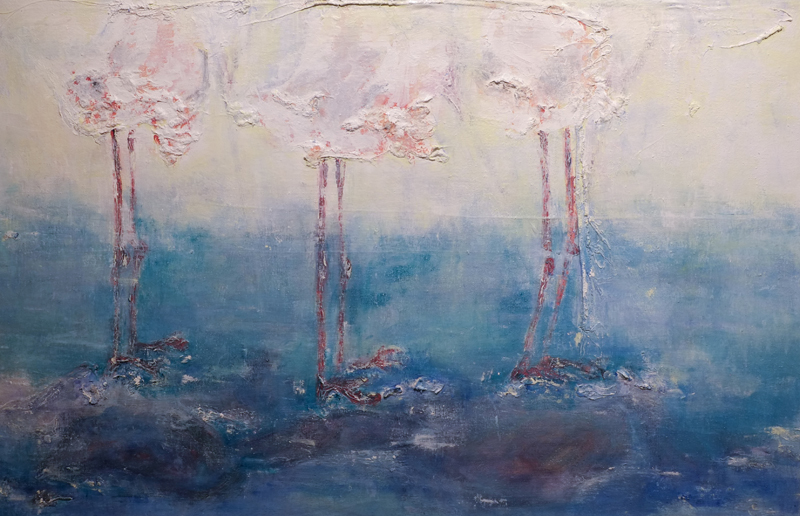 HERONS – KAHLAAJAT
One of my favourite pastimes is to walk the shores of Jervis Bay and observe the birds.
acrylic and lambs wool on unstreched cotton canvas on board
approx size 120cm x 80cm
$2,150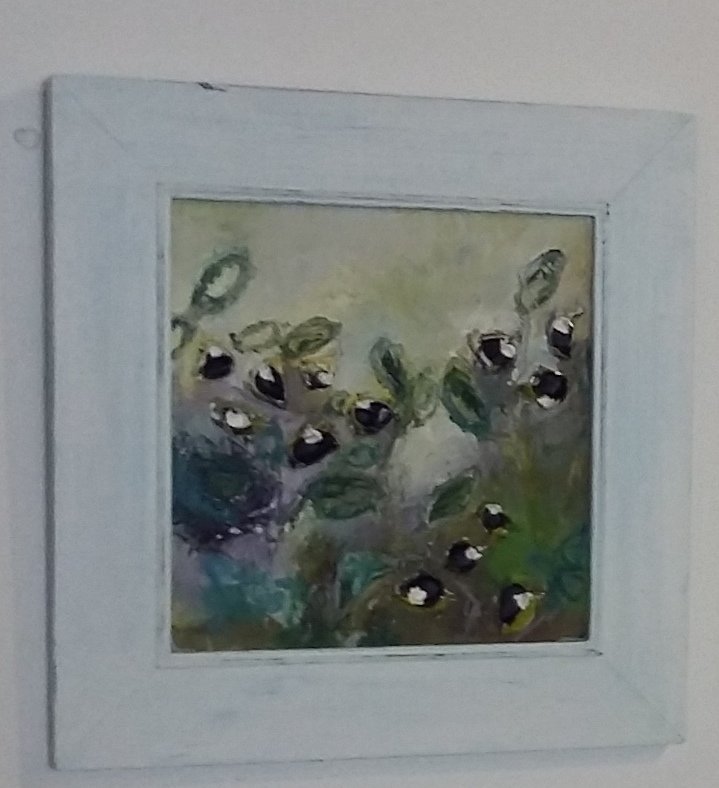 WILD BLUEBERRIES
Be wild and never shy of your 'blueness'
acrylic and stainless steel wire and staples on board with frame
$450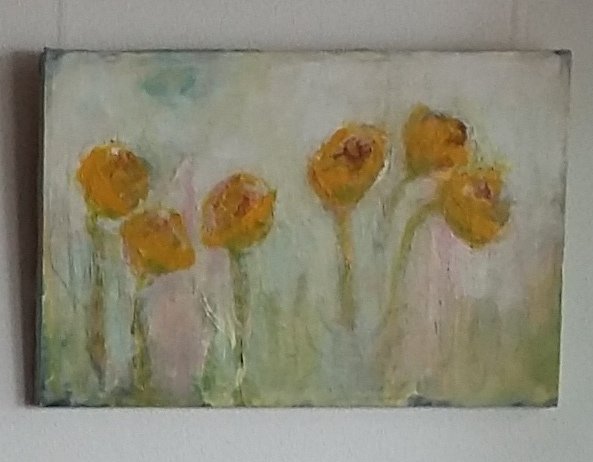 LESKENLEHTI
"Widow's leaves" are the first flowers to emerge through the semi frozen ground after a long and hard winter in Finland. Their resilience reminds me of a dedicated parent, a mother who is up when the rest of the world is still frozen in sleep. It would be a mistake to ignore this one.
acrylic on pure stretched linen
$800